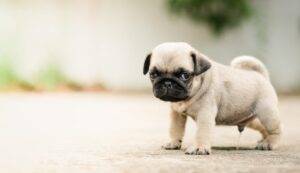 Puppies are undeniably cute and endearing, but they also come with the challenge of potty training. To maintain a clean and pleasant-smelling home, it's essential to start potty training early. Whether you're a new puppy parent or need a refresher, this article provides valuable insights into the process.
How to Potty Train a Puppy
Puppies have efficient digestive systems and can urinate up to 12 times a day. It's your responsibility to recognize when they need to go and teach them where to do it. Let's explore some tried-and-true potty training steps:
1. Learn When He Needs to Go
Watch for signs like sniffing, restlessness, or whining.
Immediately take your puppy outside to his designated potty area when you notice these cues.
2. Develop and Stick to a Routine
Take your puppy out right after waking up, eating, or drinking.
Designate a specific potty area in your yard for consistency.
Ensure outdoor breaks occur at least every two hours.
Praise your puppy for successful potty trips and offer treats and affection.
Avoid punishment for accidents, as it can hinder progress.
3. Establish Good Habits
Use positive reinforcement for good behavior.
Employ a low-pitched warning sound to redirect unwanted behavior.
Offer engaging activities as distractions.
Celebrate good behavior with enthusiastic praise and treats.
4. Don't Carry Him Outside
Encourage your puppy to walk to the designated potty area on his own.
Walking stimulates their bowels and builds confidence.
5. Set a Timer
To prevent forgetting potty breaks, set a timer for regular intervals, especially during the early stages of training.
6. Use Baby Gates
Baby gates can be helpful in restricting your puppy's movement indoors.
Metal gates are preferable to wooden ones to prevent chewing.
7. Consider Crate Training
Crate training can accelerate the housebreaking process.
Puppies instinctively avoid soiling their sleeping area, making crates a clean and safe choice.
By following these potty training tips and techniques, you'll pave the way for a clean home and a well-trained, happy puppy."